We get asked all the time how best to apply our advanced collaboration techniques online or virtually. There are so many choices of ways to do this, so we just highlighted a few we use frequently.
It is all all about the way you deliver and who you connect to help succeed that ultimately makes the difference though.
Different and possibly better VIDEO CONFERENCING. Remember Skype? It revolutionized video conferencing. Now there are a thousand options. There are a few folks trying to improve it again. Worth checking out:
http://voicevoice.com/ (https://maestroconference.com/) (pioneering a new way to connect everyone online)
https://www.on24.com/ (industry leader in webinar and other large group meetings)
https://zoom.us/ (one of the best day to day where breakout groups are super-easy to setup)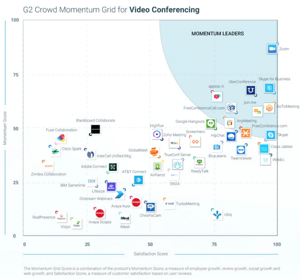 MAKING DECISIONS BETTER: Voting and post it notes is not the only way to make decisions! Yes, you can start a poll or any other voting system, but why not use something dedicated to helping make everyone happy?
https://www.loomio.org/ (open source decision making)
https://www.groupmap.com (simple app/site to help groups decide)
https://thedecider.app/ (advice on how to choose the right decisions)
https://www.stormboard.com/ (brainstorm and action!)

DON'T CONFERENCE - talk small. Hard to believe, but putting people into smaller groups to have real conversations around the topics you want is almost always more successful than just extending a speech/webinar!
https://www.whatsapp.com/ (careful, Facebook owns it, but everyone has it)
https://telegram.org/ (super secure)
https://www.flowdock.com/ https://slack.com/ (group chat. how is this different from ICQ again?)
WHAT ARE YOU ACTUALLY ACHIEVING?
Don't forget - your job #1 is facilitating connections and the knowledge that flows through them: Learn from the experts:
Check out more articles we have written on virtual collaboration in the last 10 years.
And of course. We believe the network of people that are collaborating are the single most important factor - so check out our software that helps. And check out our consulting services at theDifference to gain a competitive advantage.