Photo courtesy of Peace Resource Project
In searching for a rallying cry to help make sense of these current times, not surprisingly, I was drawn to Mahatma Gandhi, landing on the refrain, "If you want to change the world, start with yourself." I find it somewhat calming, a bit empowering, but mostly it provides the push or really the shove, that I need, to wake up each day and lead my children through the fear that surrounds our society. It gives me a small piece of ownership in trying to help shift this cloud of hatred and greed, this all encompassing push for power and constant need for more, that seems to be tearing at the seams of our relationships — with our neighbors, our colleagues, our friends, our families; our humanity. This rip, at times seems to keep us, the collective, diverse, global 'us', from doing the things we all do very well — listening, caring, helping and loving.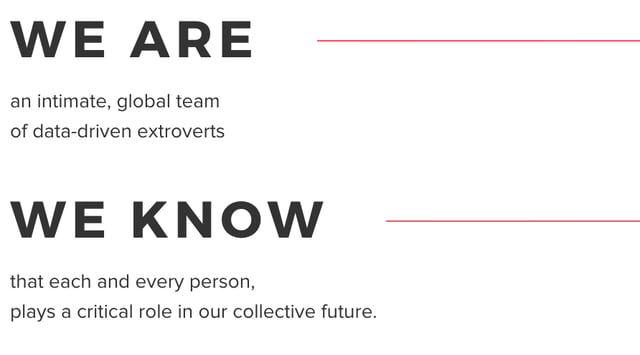 Our team at Collaboration.Ai was built by the global 'us'— with roots in Bangladesh, England, United Arab Emirates, Italy, India, United States and the Philippines. Led in Operations, Marketing and Web Development by women. Celebrating and observing, Ramadan, Rosh Hashanah, Diwali and Easter. WE desire to create great change in our world and we collaborate each and every day in hopes of achieving this.

Through our unique lens of big data, we know that it is the power of each and every person that holds the key to our collective futures. That by learning, knowing and understanding each other, we will create a better world for our future generations.

That's why we are proud to announce our new project: Advanced Collaboration for Peace (ACFP). Through providing funding on the ground, coaching from our network of top facilitators, access to our platform and use of our database to better connect people to one-another, we aim to offer a supported voice to individuals in our partner's home countries, seeking to reclaim their lives, their countries and our futures by learning, teaching and collaborating better.

"The future…is made of encounters, because life flows through our relations with others." — Pope Francis

Advanced Collaboration for Peace Partners:

 —  Rana Abo Amra
Cairo — Arab League Facilitator

 — Muhammad Abushaqra
Lebanon/Syria — Public Policy Lawyer & Facilitator

 — Kumar Manish
India — World Peace Initiative & UNICEF Facilitator

 — Renee Black
Founder of the charity PeaceGeeks.Org— Middle East & North Africa — facilitates local organizations to improve impact

"If one girl with courage is a revolution, imagine what feats we can achieve together."  — Queen Rania of Jordan

To kick off ACFP, we will be donating all proceeds from our Co-Founder's #1 selling Amazon Business book, Facilitating Collaboration. Join the Collaboration Revolution today and download your kindle copy here.

For more great opportunities to participate in the Collaboration Revolution, sign up for our newsletter and/or connect with us on Twitter, Facebook or LinkedIn.